Tampa Trucking Accident Injuries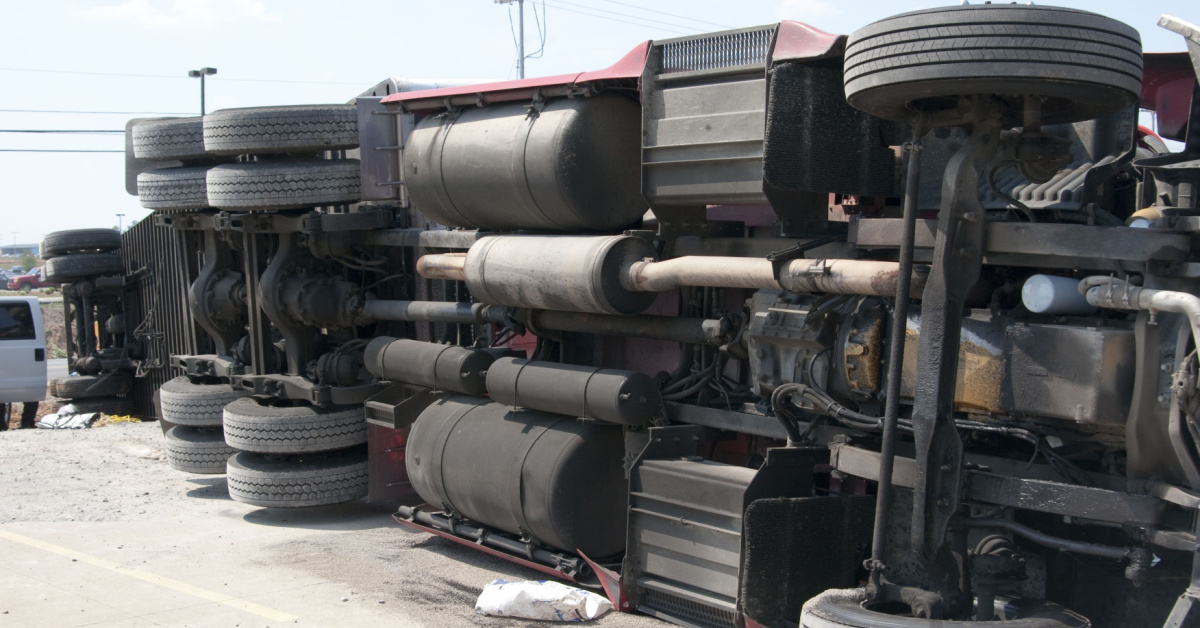 Trucking is one of the most essential parts of the transportation industry. Trucks still reign supreme despite the growth and development of new transportation methods. However, because they are typically the most significant vehicle on the road amongst smaller cars and motorcycles, trucking accidents happen daily which can be catastrophic.
According to the National Highway Traffic Safety Administration's (NHTSA) most recent fatalities estimates, 5,601 fatal trucking accidents occurred in 2021. This is unfortunately a 20% increase from last year's numbers.
The critical difference between truck accidents and other accidents involving a vehicle is the factor of more damage due to the sheer size and power of a truck. In 2019, an estimated 159,000 people sustained a trucking accident injury. Truck accident victims can sustain severe injuries and even death. This can devastate a victim and impact years of their life as they struggle to recover.
Here are the most common truck accident injuries:
Burns – Explosions and fires are common when a truck or tractor-trailer is involved in an accident. Burns can result from this, which is considered one of the most painful injuries you can endure. Another type of burn is friction burn when the victim is ejected from the vehicle and scrapes against the pavement.
Lacerations, Cuts, and Bruises – Some truck accident injuries aren't as intense as others. Victims may sustain injuries from impacting the auto frames, dash, and window. This can cause bruising, cuts, and lacerations that should be medically treated immediately. Though less severe than others, these injuries can still cause infections or scarring.
Head and Brain Injuries – One of the scariest injuries a victim can sustain in a truck accident is a brain injury. Significant damage done to the victim's brain tissue can cause seizures, physical impairments, cognitive impairments, and even death.
Most do not know this, but brain injuries can occur without direct impact to the head. This means that a brain injury might not present itself right away. If a victim of a truck accident begins to experience the following, take them to the hospital immediately:
Anger
Anxiety
Blurred vision
Confusion
Difficulty concentrating
Loss of consciousness
Memory loss
Nausea
Persistent headaches
Slurred speech
Sensitivity to lights and sounds
Back and Neck Injuries – When a truck crashes into a car, the impact can be strong enough to take a life. Those who survive these crashes often endure muscle strain, back or neck tissue damage, and severe injury to tendons and ligaments. In the worst-case scenario, this can lead to dislocated discs in the spine.
Broken Bones – Broken bones can come across as an injury that will heal itself naturally, however that is not the case at all. There are fractures that can be so severe that they may require a series of surgeries that are expensive and painful. Screws, pins, and other metal objects may be implanted into the bones to assist in holding the body together.
When bones get broken, some of them get displaced. Aside from broken bones possibly fracturing the skin, their displacement may cause internal bleeding, nerve damage, and infection.
Truck accidents can severely impact the victims and their families. If you or a loved one are a truck accident victim and looking for a Tampa truck accident lawyer, contact us today.