AMTRAK TRAIN ACCIDENT LAWYERS | ACTION LEGAL GROUP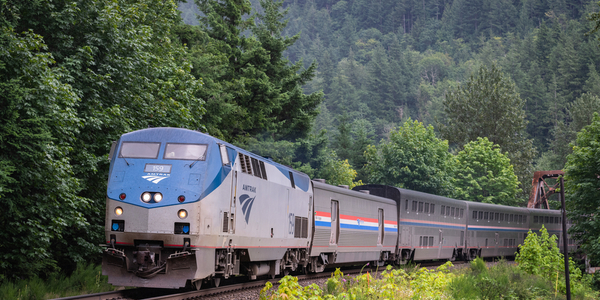 Three people were killed, and fifty more people were injured in a weekend Amtrak Derailment in Montana.
Roughly 141 passengers and 16 members of the crew were on board when the derailment happened near Joplin, Montana late on September 24, 2021. The train itself consisted of two locomotives and 10 passenger cars, on train tracks operated by BNSF Railway. Joplin, Montana is about 200 miles north of Helena.
This well-known train is a long-distance Amtrak passenger train that operates daily between Chicago and Portland or Seattle. Introduced in 1929, the Empire Builder was the flagship passenger train for the Great Northern Railway and was retained by Amtrak in 1971.
The Amtrak team is working with authorities in Hill, Liberty, Toole and three additional local counties to safely help passengers and people who were displaced or hurt in the derailment. As many as five hospitals along the route were prepared to receive injured passengers. Local officials were instrumental in also ensuring that medical helicopters were prepared to transport any patient in need of critical care.
Large accidents like an Amtrak train derailment are not common, but when a train derailment does occur, dozens or even several hundred people can be severely injured and even die. There have been deadly train crashes in the United States in recent years:
In 2018 three people died after an Amtrak train traveled on the wrong track in South Carolina
In 2015 an Amtrak train that had been traveling at more than twice the speed limit careened off the tracks, killing eight people and injuring 200 people.
Your Empire Builder Amtrak Train Accident Claim
With offices in Chicago, Action Legal Group approaches each large-scale train accident as a method by which to provide people hurt in a train accident monetary compensation and hold the at-fault party responsible for physical and emotional damages that occurred.
Free Legal Consultation on Your Case by a Train Accident Attorney
The train accident injury attorneys at Action Legal Group have proven success in these types of cases. Please contact our law office at 813-296-6401 for a free evaluation of your Amtrak derailment accident case. There is no fee until you are compensated for your injuries by the at-fault party.