Benzene: Stay Away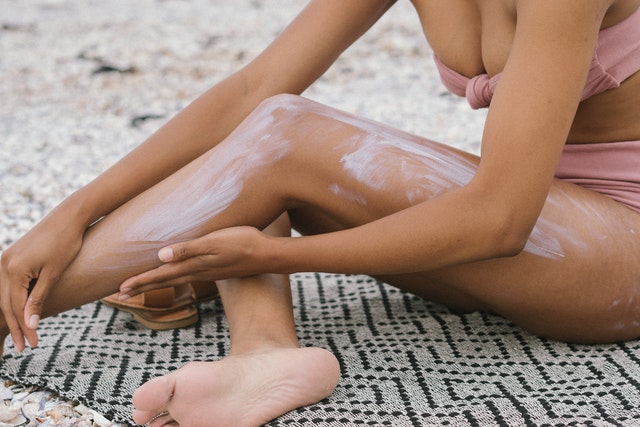 Have you been exposed to benzene in sunscreen and diagnosed with cancer? You may qualify for a benzene lawsuit. Action Legal Group can help you to see if you are entitled to some financial compensation.
But first, what is Benzene exactly?
Benzene
Benzene is a toxic chemical and a known carcinogen. A carcinogen is a substance capable of causing cancer in living tissue. Ultimately, benzene is a horrible chemical that has been in many kinds of sunscreen.
In May 2021, a lab detected high levels in several different brands and sun products. According to the U.S. Centers for Disease Control, it is known to cause cancer in humans. 27% of the samples tested by Valisure, contained detectable benzene. Valisure is an independent lab that discovered benzene in sunscreens.
What Sunscreens Contain Benzene?
Aveeno
Banana Boat
CVS Health
Neutrogena
Sun Bum
Walgreen's
Live Better by CVS Health
Equate
Babyganics
EltaMD
Ethical Zinc
Fruit of the Earth
LaRoche-Posay
Max Block
Raw Elements
TopCare Everyday
Johnson & Johnson issued a recall of certain sunscreens due to benzene contamination. They urged consumers to stop using the affected products immediately. Some of the brands that have been recalled include:
Neutrogena Beach Defense
Neutrogena Cool Dry Sport
Neutrogena Invisible Daily
Neutrogena Ultra Sheer
Aveeno Protec + Refresh
All of these products were recalled in July 2021 and are aerosol sprays.
Sadly, in a statement about the sunscreen recall, Johnson & Johnson stated that benzene, "could potentially cause cancer depending on the level and extent of exposure."
The cancers caused by benzene in the sunscreen include:
Leukemia
Non-Hodgkin's lymphoma
Multiple myeloma
Other Blood Cancers
The Recall May Mean a Lawsuit for you
If you have used Johnson & Johnson sunscreens or any other brand's sunscreen, you may be entitled to compensation. In fact, Action Legal Group is investigating further to hold these potentially negligent manufacturers accountable. In order to qualify for a lawsuit, you must have used one of the following sunscreens or after-care sun products:
Neutrogena Ultra-Sheer Weightless, SPF 100+
Neutrogena Ultra-Sheer Weightless, SPF 70
Sun Bum Cool Down Gel
Neutrogena Beach Defense Oil-Free Body Spray, SPF 100
CVS Health After-Sun Aloe Vera Soothing Spray
Neutrogena Beach Defense Body Spray, SPF 50
Neutrogena Invisible Daily Defense Body Sunscreen Broad Spectrum, SPF 60+
Fruit of the Earth Aloe Vera Gel
Additionally, if you have been recently diagnosed with cancer, such as blood cancer, then you can contact Action Legal Group.
Action Legal Group wants you to get the compensation you deserve. Action Legal Group is prepared to put forth the resources to fight for the rights of innocent victims and their family members.