School Bus Crash On Field Trip Turns Deadly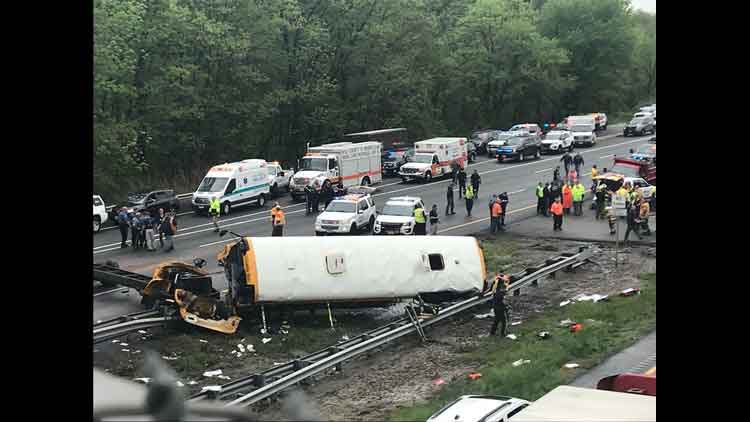 School Bus Crash On Field Trip Turns Deadly
The day was meant to be one of learning for fifth grade Paramus students who were on an eagerly anticipated class trip to a historic park on Thursday. Instead, their day ended in tragedy when their school bus collided with a dump truck, leaving one student and one teacher dead.
Harrowing photos from the site of the crash showed a school bus separated from its undercarriage and the chassis ripped from the remainder of the vehicle's body. The bus was carrying a total of 45 people, 43 of which were taken to area hospitals and 2 of which did not survive their injuries.
The timeline of the events surrounding the school bus crash indicate that the school bus driver apparently missed an exit for historic Waterloo Village. The collision with a truck emblazoned with "In God We Trust" then occurred a short distance later. Available records indicate that the truck belongs to a Belleville trucking company, and that their vehicles have been involved in eight accidents in only two years.
Two other busses did arrive safely at Waterloo Village, but their day of carefree fun had to be cut short in light of tragedy that befell fellow teachers and students.